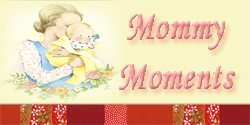 Since Joaqui is the only grandchild from both sides of our family, he is showered with much love and affection from his aunts and uncles. Joaqui likes to play with them and do other activities with hubby's siblings.
This is Joaqui's Tita Malot, hubby's sister, whom Joaqui likes to goofed around with. Since his Tita Malot works in Jollibee, she always gives him Jollibee toys and other Jollibee items, even without Joaqui asking.
Joaqui also likes to play with his Tita Mylene, hubby's youngest sister, and Tito Benjie (Tita Malot's fiance). I think Joaqui really likes Tita Mylene because he asks for her when she is not around.
This is his Tito Ninong Jaron, hubby's brother and one of his godparents, whom he looks up to. Jaron is a member of the church choir and Joaqui would often imitate his Tito Ninong Jaron's singing.
Lola Aba, Joaqui's great grandmother, is very fond of Joaqui because she saw him as early as a month old during the time she came back from the U.S. Joaqui likes to sit at Lola Aba's lap and make her laugh.
I am glad that hubby has a big family that could make up for the small one I have. ; )
More of Mommy Moments
here
.