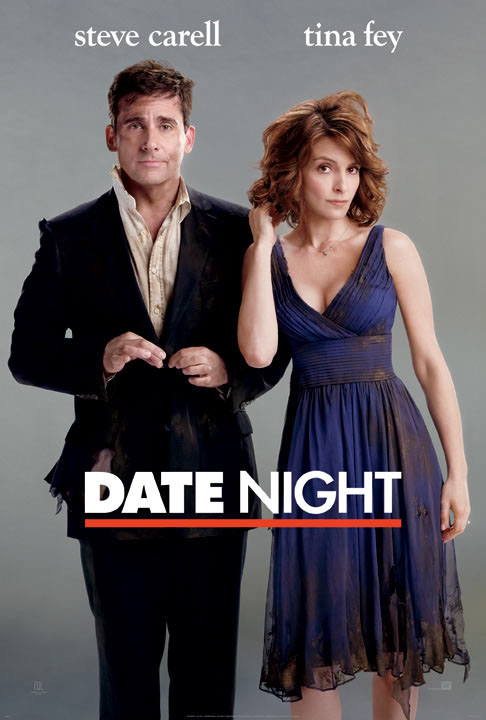 Hubby and I don't have a particular day for a date night, but we always try to spend quality time as a couple if his schedule permits and if there is a good movie that we both wanted to see. When I read the synopsis of the movie " Date Night" in the newspaper, I asked hubby if we could watch it and we're so glad that we did.
The story revolved around a loving couple with two kids who never fails to go out on a dinner on their weekly date nights, which were getting boring and monotonous. After learning that their married best friends are getting separated, the Fosters, played by Steve Carell and Tina Fey, decided to add a little spice to their usual date night. Claire dressed up in a sexy dress while Phil took her to Manhattan's hottest restaurant. They had no reservations but decided to go anyway, and when Phil had an idea of stealing a no-show couple's reservation and pretended to be the Triplehorns, their date night became a wild and dangerous series of crazy adventures - and as they try to save their lives, along their journey they also saved their marriage.
Married couples would greatly appreciate this movie, especially those who have been together for a long time. I can't help but think about what Phil Foster's best friend told him, that he is not a husband or a partner any more, but a great roommate of his wife, the best roommate. Sometimes when two people have known each for too long, they become the roles they have to play in each other's life, forgetting their self worth or putting off their passion in other things. This movie is about having the time and space, even for a married couple, to rekindle and revive romance in a relationship.